Welcome to Pacific Sleep Gosford!
---
We are your local independent service provider for sleep tests, CPAP therapies and oxygen.
Pacific Sleep is a family-owned, independent company. For more than a decade, we have been providing sleep health services from our site at Jarrett Street Medical Centre on the North Gosford Private Hospital grounds. If you feel that your sleep is not as good as it should be, talk to your general practitioner to see if they recommend that you have a sleep test. If so, they can refer you to Pacific Sleep at Gosford.
At Pacific Sleep Gosford, when you book for your sleep test, you will have two free, bulk-billed consultations with one of the leading sleep and respiratory specialist doctors on the Central Coast.
At your first appointment, these expert doctors will take time to screen you for any underlying health issues, and address any concerns you might have. Pacific Sleep clinicians will assist you with your home sleep testing procedure. At your follow-up appointment, you will see the sleep specialist once again, and you will receive the results of the test and appropriate medical advice for you.
At Pacific Sleep Gosford, we work closely with expert sleep and respiratory physicians, as well as your general practitioner, to ensure that your sleep is contributing to your overall good health.
At Pacific Sleep Gosford, we stock CPAP machines, masks, parts and supplies for all major brands, including Resmed, Philips, Fisher & Paykel, Transcend, Sefam and more. We offer fixed and portable oxygen concentrators, for hire or for purchase, as well as oxygen consumables.
We are located at Suite 2, 14-18 Jarrett Street, North Gosford, on the North Gosford Private Hospital campus. You will find us next door to the Central Coast Respiratory Specialists (CCRS). Parking is available at the rear of the building. Coffee and light meals are available at the Jamaica Blue coffee shop at the entrance to the hospital.
---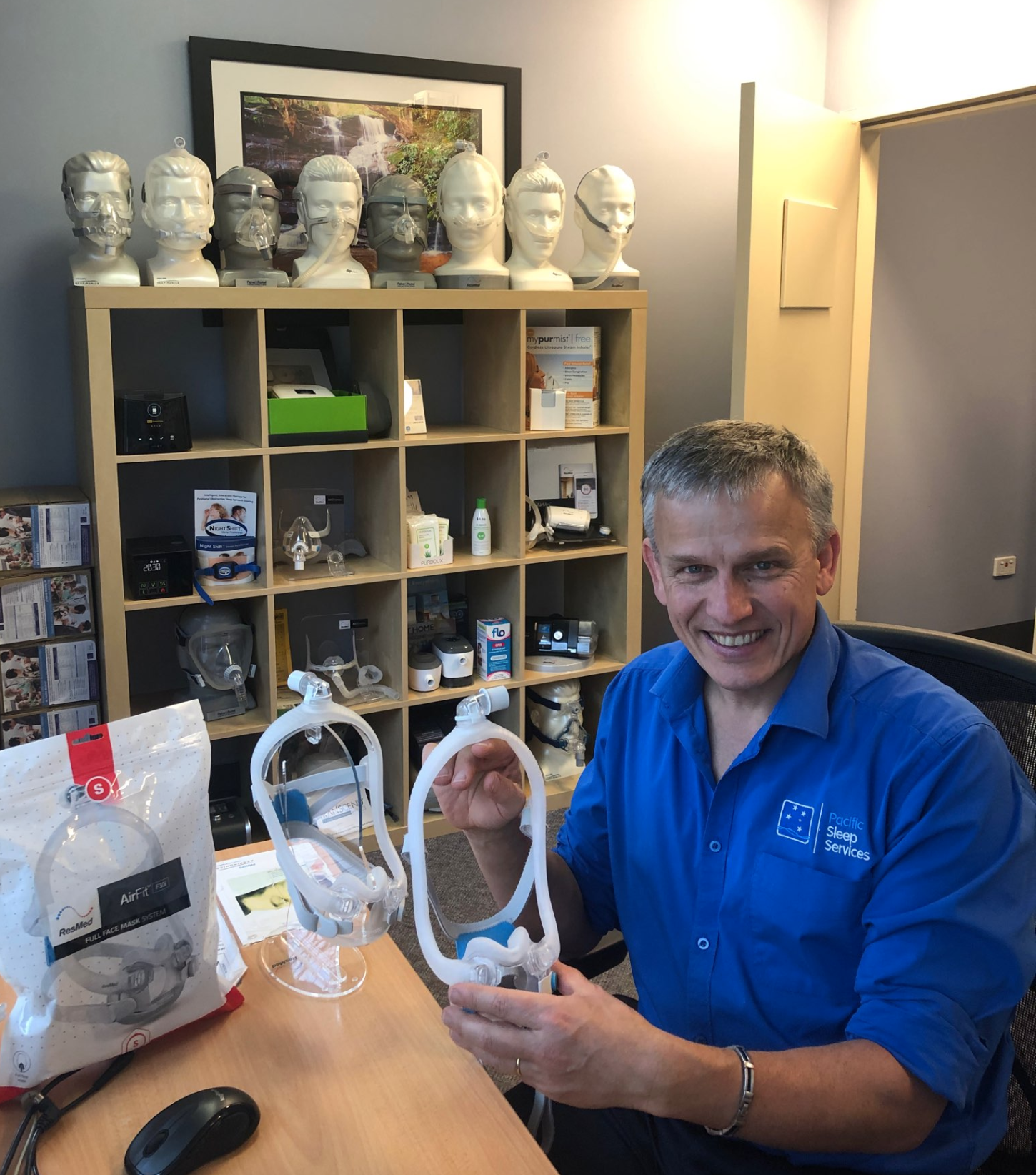 ---
Ask away – one of our friendly team members will get back to you within 24 hours.
---
Pacific Sleep acknowledges the Traditional Owners of country throughout Australia and recognises their connection to lands and waters where we live, learn and work. We pay our respects to them and their cultures; and to elders past, present and emerging.
All content copyright 2021 Pacific Sleep